I'VE EXPLAINED BEFORE that bringing your fitness outdoors can see you reap huge benefits, physically and mentally.
The gym is a good place to spend some time but every now and then I recommend that people get outside and work on their fitness elsewhere.
We might be approaching the winter months but don't let that put you off getting out and keeping active.
Over the past few weeks I've checked out a number of different locations and some of the activities they have on offer.
Whether you're a road runner, biker, trail runner, hill walker, general outdoors enthusiast, or even an adrenaline junkie I feel I've got you covered with some interesting ideas.
I try and bring my fitness work outside at least twice a week, mostly hitting a trail run or a hike on a Sunday morning.
The options are endless.
Most people know about many of our more popular outdoor activities such as a hike up Croagh Patrick, a hill walk along the famous sleepers at the Spinc in Glendalough, a run along Dublin's busy Grand Canal, a swim in the Forty Foot, or a climb up the Sugar Loaf.
Here are a couple of different outdoor locations that you may not know about:
Mountain biking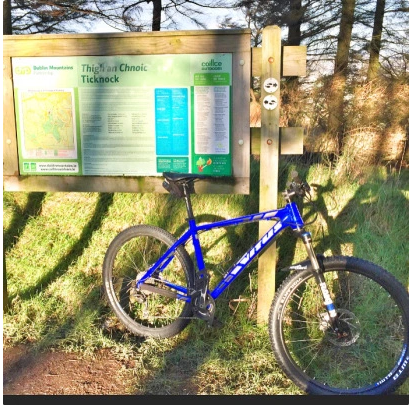 Nestled in the foothills of the Dublin mountains, Ticknock is a popular destination for a lot of people at the weekends.
This area, which has remarkable views overlooking Dublin city, caters for people looking for designated hill walks and separate trails for bikes and runners alike.
Normally I go up here to run but recently I decided to change it up and took on the challenge of a mountain bike ride through the various different trails.
I rented a bike from the biking company Biking.ie and must say it was a super three hours.
I was quite hesitant about trying it at first as I thought these trails were for the pros! But to be honest it caters for everyone and the guys at Biking.ie looked after me really well.
The area you ride in has purpose-built, single-track trails and forest roads that are designated for use by mountain bikes on a marked circular route of 8km in length.
The trails take the rider through beautiful forest with fantastic views over Dublin city and the Wicklow mountains beyond.
Forest road climbs lead you into a tight, twisty single track with plenty of fast descents, ups and downs, tight turns and technical rocky bits, and it's guaranteed to leave you smiling!
Zip-lining
A short distance away, also in the foothills of the Dublin mountains, you will find Zipit Forest Adventures in Tibradden Wood.
This time I decided to totally change it up by chasing an adrenaline fix while testing out my fitness, mental strength and upper-body strength.
Zipit is Ireland's first high-wire aerial forest adventure. This type of activity is for the outdoor person who is into their fitness and enjoys a hit of adrenaline.
There are five different circuits, with each one a little more challenging than the last, but you probably won't even notice this as you move along, activity by activity.
Be prepared for up to four hours of adrenaline-fuelled fun as each activity builds your confidence.
They also have two other locations outside of Dublin and you can find all the other info you need on their website.
Climbing
Another really good day out was my day spent at 'The Wall'.
Located in Sandyford, 'The Wall' is Dublin's biggest bouldering wall gym with more than 1000sq m of climbing surface and a wide range of angles and features.
It was great to test out my upper body strength here while having fun with friends.
It was a really cool activity that I would recommend to anyone. Again, all the info you need can be found on their website.
Running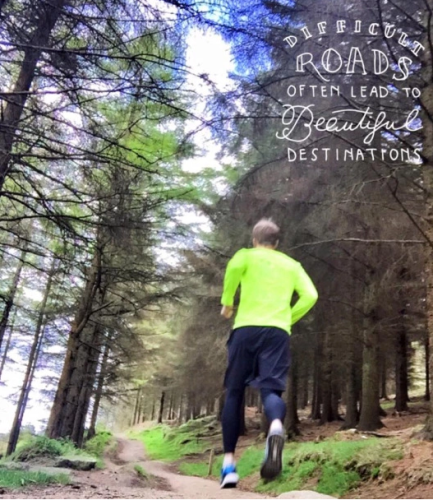 There are so many locations to consider when deciding to go for a trail run. Glendalough, Ticknock, Massey's Wood and Knocksink Wood offer some great trails.
I also find that Parkrun is a great way to start your weekend.
Parkrun is a series of timed 5km runs held on Saturday mornings across the world, with more than 50 locations now hosting the event nationwide.
My favourite one is in my local Marlay Park and it's always great to see so many people attend every Saturday morning.
They are open to all, free, and are safe and easy to take part in.
I hope that you found some of these ideas useful and you can find time to give one or two of them a try.
If you know of any other great outdoor activities and locations your comments would be most appreciated below.
Thanks for reading.
David Last is a personal trainer based in Dublin. For more information you can follow him on Facebook, Instagram and Twitter.