OVER THE PAST few weeks, we have started to see small glimpses of summer.
It's getting brighter in the early mornings and the evenings are getting longer.
I've always been a huge fan of bringing training outdoors and there's no reason why you can't too.
The key is to keep it varied, fun and effective. You will be surprised what is out there and what you can do.
As I have said repeatedly in my columns, you don't need the fanciest equipment for an effective workout.
Check out two clients of mine, Dan and Ger, or "The Danger squad" as they like to call themselves, doing a workout with a tyre we have out the back of our gym.
That workout consisted of tyre flips, push-ups, single-arm rows with a kettlebell and a 100m run.
We did five rounds in total and it took roughly 10 minutes.
Here are another couple of other venues and workouts for you to try:
Marlay Park is a great spot in Rathfarnham, South Dublin. There are plenty of good, hidden trail runs and some half-decent equipment for workouts.
They also have a free 5k timed park run every Saturday morning at 9.30am. I've done plenty of them, and it's a great way to start your weekend.
The park is dotted with fitness equipment too. Some of the stuff isn't the best yet some of it is super and highly effective. I found this station right beside Ballinteer St John's GAA club and did a great workout here.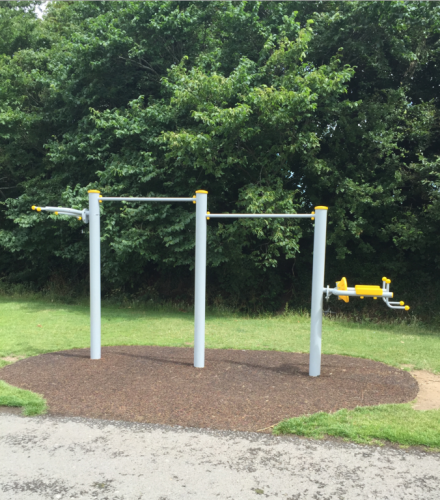 You can do plenty of workouts here and some of the most effective workouts are the ones with little to no equipment.
Workout 1
On a 20-minute clock: Run 400-600m, four chin-ups, six T2B (or sit-ups), eight push-ups and 10 air squats.
If you're not sure how it's meant to look go check out the video of me doing it right above.
Workout 2
I found another cool station hidden in the trees just 400m to the left once you enter the Three Rock Hockey gate entrance at Marley Park.
Seven dips, 10 knee raises, seven push-ups and a 300m run for 8-10 rounds will add up to a half an hour workout.
But it's not just Marley Park that has basic equipment like this. Most parks dotted around Ireland now have workout equipment so why not avail of the free facilities and give it a try this weekend?
Workout 3
Next, I headed up to Knocksink Woods in Wicklow. It is about a 10-minute drive from Stepaside and a great place to bring the kids for a cool trail run.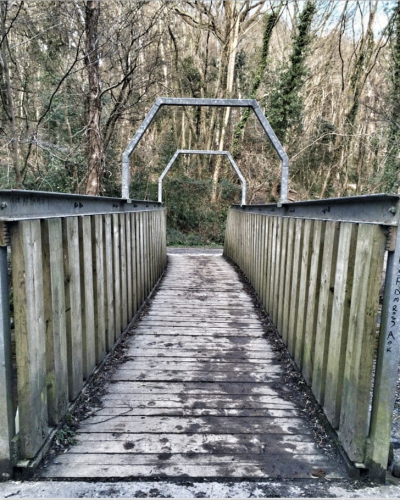 Workout was five pull-ups, 10 push-ups, 15 air squats and a 300m run. Go for six rounds of this.
Workout 4
A sunny Tuesday evening in Bushy Park. It's a hugely popular park for most runners and a great place to spend some time exercising.
There is a group of runners who embark on a 5-10k route every Tuesday and Thursday evening.
Workout 5
St Enda's Park is another personal favourite. I spend many a session here with clients. We use the 80m elevated hill that is just inside the back gate at Taylor's Lane road.
It's a perfect place to do hill sprints and interval sessions.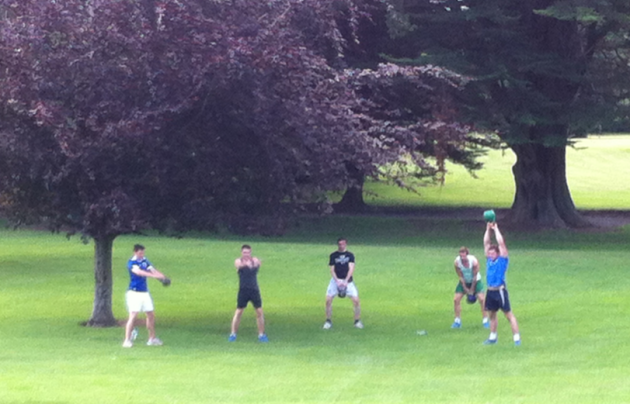 Do six rounds of 15 kettlebell swings combined with an 80m hill sprint for a super workout for fat loss and maintaining strength.
There are so many parks and public spaces around the country which offer free workout options. As the evenings get longer and the sun starts to shine, there is no reason why you can't get down to your local park and go for a walk, jog or sprint and get active this summer.