IN MY LAST column, I ran through the benefits of early morning exercise, because over the last few weeks it's nice to have those brighter mornings with the sun shining to help us get up and active early.
I feel that if you can squeeze some form of exercise into your morning routine then you're off to a great start to the day.
Of course, the toughest part is getting out of bed but once you're up and moving, it's really not that bad at all — and the benefits are pretty evident, as outlined in last week's piece here.
But it's not always easy to simply become a morning person and if you are someone who does find it difficult to drag yourself out of bed, then these tips will hopefully help you overcome that first hurdle.
Set your alarm at a distance away
Sounds pretty basic and straightforward but this will work.
If you have a hard time waking up in the morning, set a loud alarm and place it on the other side of the room. Around this time of the year it's already quite bright come 5am so once you are away from that first 6am alarm call you are more than likely to be up and ready to take on the day.
Be prepared
'Fail to prepare,prepare to fail' is a quote I'm sure you're well aware of.
Have your gym bag and workout gear ready to go the night before. Have something ready to snack on before your session and generally something prepared or ready to go for post workout.
Once I awake I generally get straight into training gear and have a light snack before my morning session. Post session I generally have my morning shake ready too.
If you are struggling to stomach some food prior to an early morning session this is what I would recommend:
Aim to drink a glass of water/eat a handful of nuts or berries upon waking, then hit the early morning gym session.
Following that, have a good breakfast after training.
Post workout, a good amount of carbs and protein for breakfast is ideal. What works best for myself here is a breakfast smoothie or shake.
Performance and body composition can be greatly improved with proper pre and post-workout nutrition.
Another one for pre-workout is a very simple coffee I am a big coffee fan which generally gets me ready to go for a morning session.
‍
‍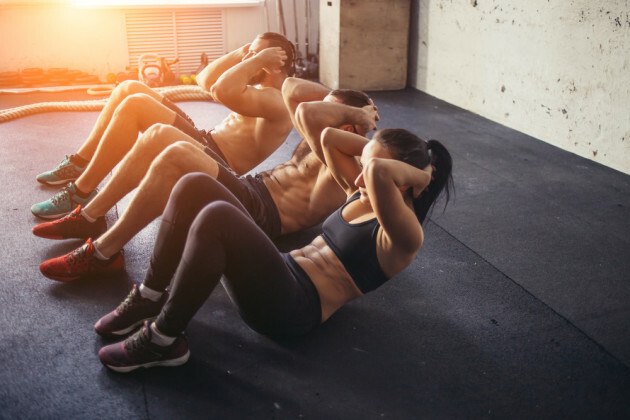 Have a workout plan
If you are someone who is going to a trainer or workout class that's super — but many people who don't have any plan in place will fall off the wagon after a week or two.
There are a lot of reasons for this — boredom, a lack of accountability, not knowing what to do, little to no progress, or purely just having little to no enjoyment with your new fitness regime.
My best advice here is to have some sort of structure and mapped out plan before going into that session.
There really is no point waking up and just jumping around from machine to machine and not really getting the full benefits of your early morning exercise.
If you are totally lost and need some structure for your routine then try these tips for structuring your workout plan.
Make it an enjoyable part of your day
If you're going to get up and do a workout you hate, you can only expect this morning routine to last for so long.
Make sure that your morning workout is something you actually enjoy and something that doesn't feel like a chore.
Remember, this doesn't have to be gym related — get outside, work with a trainer or join a club for some early morning accountability or even start your day off with a walk or cycle to work.
It could be something as simple as having a morning playlist that gets you going or even going to a place or venue that you love to exercise in.
Whatever it is make it a part of your day that is going to be enjoyable.
Your warm up is important
I talk a lot about the importance of the warm up in a lot of my articles.
Over the years, I've seen three types of warm up styles. The quick five-minute cross-trainer approach, the person who literally flogs it and goes straight into a workout, and then the other method of spending 20 minutes not really doing a whole lot on a foam roller.
The goal of the warm up is to set aside 10 minutes to increase your body temperature while loosening, stretching and activating your joints and muscles to prepare you for the next portion of your workout.
The video below includes a basic 10-minute template of what you should incorporate for a basic gym workout.
The structure here includes raising your body temperature, loosening your joints while using tools like foam rollers, resistance bands and lacrosse balls to work on tight spots in your body.